COMING SOON!
FUTURE SCI-FI TALES 2020 #1

INFO:

The latest issue of the sci-fi anthology series kicks off a new format! Previously SnowyWorks has published four issues in the series at varying times throughout the years. These issues also had a varying number of stories in each issue from awesome creators located all around the world.  However in order to get better organized, this new format will be how the anthology will be moving forward, starting with this new issue!  Going forward Future Sci-Fi Tales will move to a yearly book jam packed with a larger number of stories.  
Starting next year, SnowyWorks will announce the submission process in March 2021 for Future Sci-Fi Tales 2021.  Each year we will provide a theme and a limited page count per story will be enforced.  We will take proposals and completed stories during the submission process. The deadline for all submissions will be September and will shoot for an October-November publication of each year.
Stay tuned as we get closer to the next submission window! A website and submission section will be created for these efforts! 
FUTURE SCI-FI TALES 2020 #1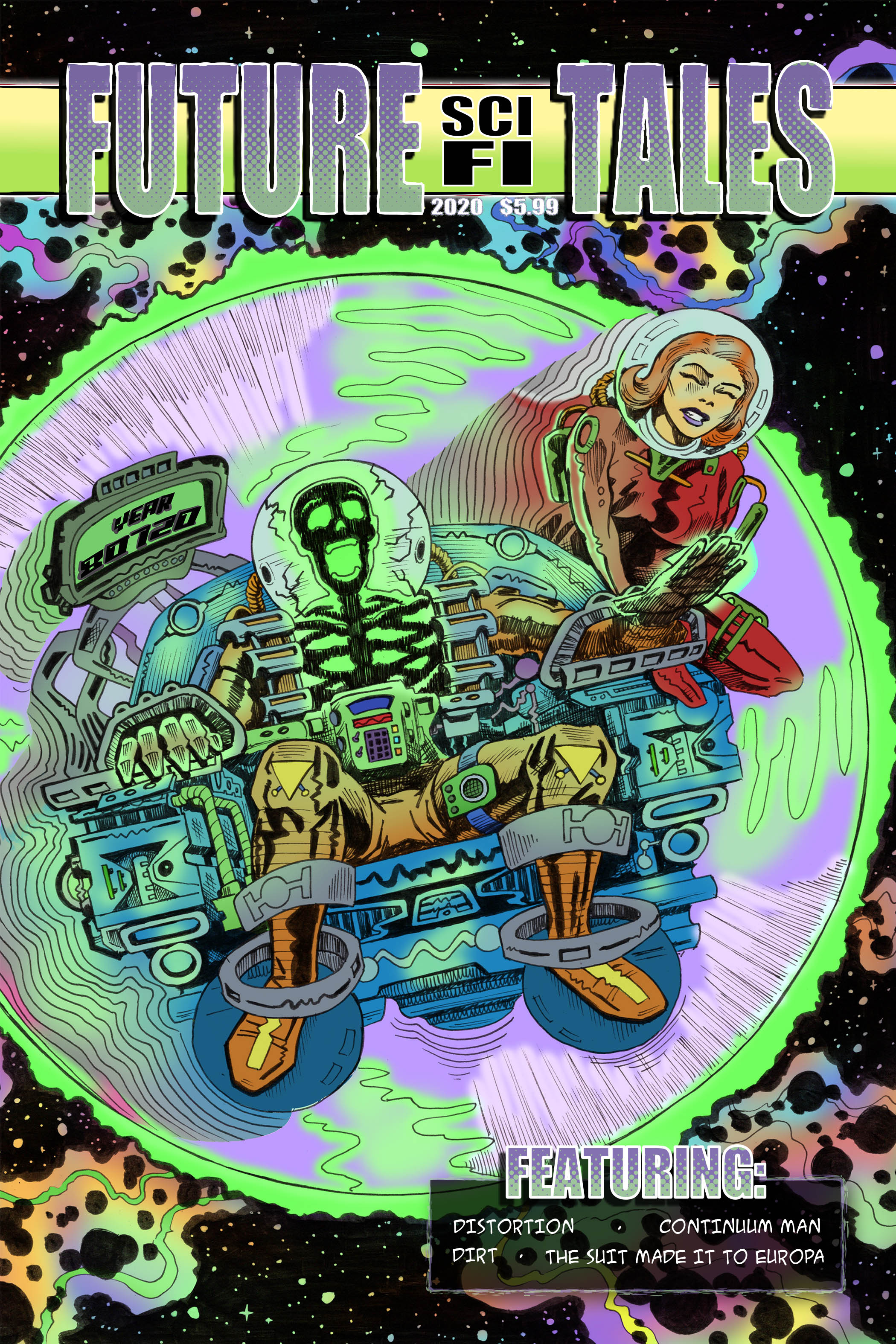 Cover: 
Nathan Pinsoneault - Pencils
Colin Richards - Inks
Stacie Pinsoneault - Colors
Features:
Distortion by Julio Paz & Hernan Molina
Dirt by Sergio Santos, Alberto Pessoa, Matheus Oliveira, Drew D. Lenhart
Continuum Man by Toan Jones & Hernan Molina
The Suit Made it to Europa by Drew D. Lenhart & Michael Tyler